Skövde Amatörradioklubb - SARK
- Locator: JO68vk - ITU Zone: 14 - CQ zone: 18 -
Founded in 1972 in western part of Sweden. 
QSL info
E-qsl : sk6ei(at)sk6ei.se
LoTW: Yes, uploadning on monthly basis.
Or via bureau or direct to:
Skövde Amatörradioklubb
c/o Bengt Karlsson
Lars Olofs gata 3B, 2tr.
SE-541 44 SKÖVDE
SWEDEN

Active during 2022 as SK50EI to celebrate our 50th anniversary.




Host for SMLA - swedish and norwegian municipalities, SMFF - Swedish Flora Fauna and SMSS - Swedish lakes. 
In 2022 the competietion SM290 - Swedish municipalities competition was arranged with about 400 participants witch togeather made nearly 96500 qso's! 

For more info:
SMLA - Swedish and norwegian municipalities. - smkr.sk6ei.se
SMFF - Swedish Flora Fauna: smff.sk6ei.se
SMSS - Swedish lakes: www.svenskasjoar.se
SM290 - Swedish municipalities: Active during 2022 SM290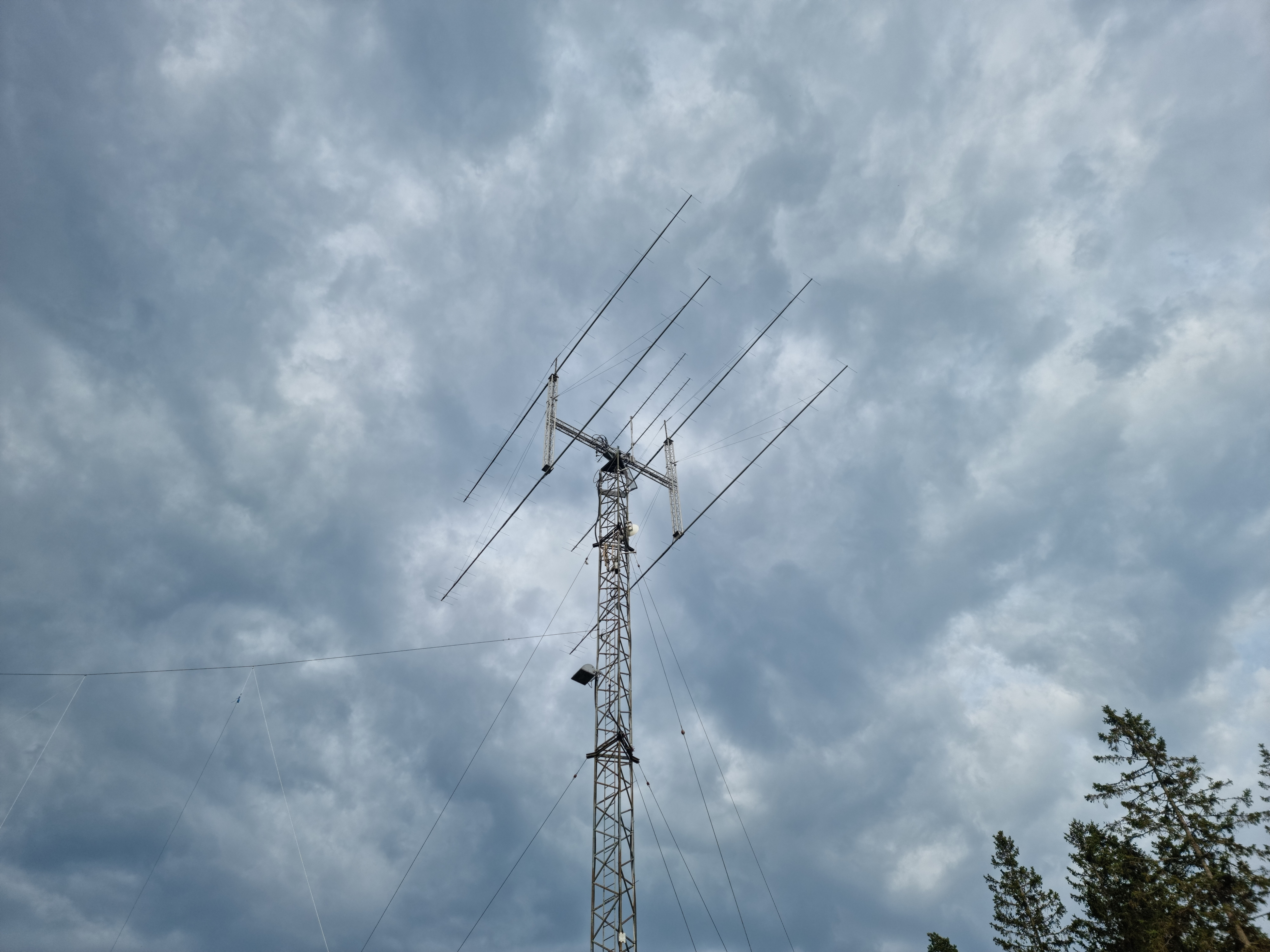 VHF/UHF - EME
Antennas
2m main antenna:
- 4 x M2 8WLHD - 4x21el, 30Mtr AGL, 300Mtr ASL 

70cm main antenna
- 2 x  M2 432-9WLA - 2x28 el 30Mtr AGL, 300Mtr ASL 

Secondary 2m and 70cm antennas
- 8 x 3el dk7zb - Fixed mounting towards Finland
- 8 x 3el dk7zb - Fixed mounting towards Danmark

- 7el LFA antenna for 50mhz, work in progress

Radio: Icom IC-9700 - 1kw amplifier for 2m

You can read more about our VHF-projekt here

HF
Antennas:
-  Multiband vertical quarter wave antenna for 160m/80m/40m
- Crushcraft R4 for 10m/15m/20m/40m
- G5RV dipole antenna for 40m/80m
-  KT34XA Work in progress..

Radio: Yaesu FTDX-3000 - 500w amplifier